National University Of Medical Sciences
(Spain)
National University of Medical Sciences (NUMSS) , National University of Medical Sciences (NUMSS) is a privately owned online university, based in Madrid, Spain. NUMSS (Spain) is registered as an online university with the Registero Mercantil Central Seccion de Denominociones department of the government of Spain (certification number 16167263).
Our degrees can be officially legalized by the Spain Ministry of Justice and the Ministry of External Affairs. Once legalized our degrees are accepted for authentication and official signatures of most embassies, including the Canadian embassy.
National University of Medical Sciences (Spain), the largest & most affordable osteopathic university in the world, offers a number of health care degree programs (through online on-demand video lectures) including doctor of osteopathy (DO), bachelor of science in osteopathy, master of science in athletic therapy, doctor of physical therapy (DPT), MBA in health care, doctor of botanical medicine (DBM) , & bachelor of science in massage therapy.
In-Campus classroom attendance is not required however we do offer optional practical week long on-site technique classes in Madrid (Spain). And a number of other locations for interested students.
NUMSS (Spain) is designed to offer an excellent affordable online education and to graduate successful health professionals. We are an accredited university with professional faculty and staff who are experts in their fields.
Our osteopathy program has been recently accredited in 2018 by the US Council on Manual Osteopathic Education (www.ucompe.org). This accreditation allows our alumni to sit for the board exams of the American Osteopathic Manual Practice Examining Board (www.aompeb.org) and to join the American Association of Osteopathic Manual Practitioners to become Certified Osteopathic Manual Practitioners (COMP) in the United States of America.
Along with our sister school, the National University of Medical Sciences – USA (www.numss.us), we are the largest provider of manual osteopathic education in the world with alumni in 70 countries. All three schools are founded by Shawn Pourgol, MBA, DC, DO, PhD who remains their president.
Dr Pourgol has also founded the Osteopathy Chronic Pain Clinics of Canada (www.osteopathypainclinics.com). OCPCC with 210 locations in Canada, USA, Spain, Greece, Iran, India, Malaysia, Singapore, Mexico, Morocco, Namibia, South Korea, Russia, Czech Republic, Thailand, Trinidad & Tobago and other countries have become the largest chronic pain clinic in the world. Only alumni of our three schools can work in OCPCC clinics.
To receive National University of Medical Sciences (Spain) information package and academic calendar please email us at admissions@numss.com.
Thank you.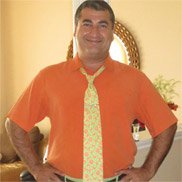 National University of Medical Sciences (Spain) has been registered by Dr. Shahin Pourgol, MBA, DC, DO, PhD, who is also founder & president of National University of Medical Sciences (USA), who since then continues to be its president and one of the faculty members.
Dr Pourgol has worked tirelessly to promote the profession of manual osteopathy. He has met with a number of politicians such as the prime minister of Canada.
Dr Pourgol's recent accomplishments include founding and registering the first manual osteopathy university in the United States (March 08, 2016), founding the first union for the manual osteopaths (April 21, 2016) and founding the World Osteopathy Day (June 22, 2012).
Dr. Pourgol's outstanding education and accomplishments began in 1989 when he attended Eastern High School of Commerce  Canada, and became the  Ontario scholar of 1989. In his continuous pre-doctoral education at Ryerson University in Applied Chemistry and Biology, he managed to obtain the highest academic average of 97% (A+) between 11,000 university students, for which he was rewarded with the Merit Award, by Honorable David Peterson, the premier of Province of Ontario in Canada. Subsequently, Dr. Pourgol was accepted in 1991 to the Canadian Memorial Chiropractic College where he finished with a Doctor of Chiropractic (DC) Degree in 1995 (Dr Pourgol resigned as a chiropractor on March 06, 2014). Dr. Pourgol has post graduate training in physical rehabilitation, sports medicine, clinical ergonomics, business management (MBA), work related injuries, and manual osteopathy; including a DOMP (Diploma in Osteopathic Manual Practice), and a DO (Doctor of Osteopathy).
Dr. Pourgol is a member of major manual osteopathy organizations such as: the Ontario College of Osteopathic Rehabilitation Sciences (OCORS), & International Osteopathic Association (IOA). Dr. Pourgol has passed the board exams administered by the College of Osteopathic Manual Practitioners of Ontario (COMPO), Canadian Manual Osteopathy Examining Board (CMOEB), Canadian Chiropractic Examining Board (CCEB) and the National Board of Chiropractic Examiners (NBCE).
When practicing, Dr. Pourgol was a well-known sports specialist in Portugal , where he served as a doctor of Football Club of Porto (FCP) in Portugal and Iftin Football Club and Arya Football Club . Dr. Pourgol established himself as an editor, health spokesperson, and as a well-known international and local author. He is a past founder and editor of the Chiropractic Medicine Journal and past president and founder of Iranian Chiropractic Association. Dr. Pourgol is author of numerous published clinical articles. He has also published a poetry book "The Burgeoning Songs of Rain. Dr. Pourgol appeared as a health spokesperson on radio and Live on TV health shows. Dr. Pourgol's continuous involvement with many charities has led him to become a regularly invited spokesperson for seminars presented to seniors, workers and students).
Dr. Pourgol can be reached at pourgol@pourgol.com. His Facebook page is https://www.facebook.com/drpourgol and his personal webpage is at www.pourgol.com