An Overview of NUMSS Admissions to Doctor of Philosophy in Osteopathic Clinical Rehabilitation PhD (OCR) Program
Thank you for your interest in the two years full time (four semesters) online on-demand Osteopathic Clinical Rehabilitation degree program of National University of Medical Sciences. Our Admissions department is eager to help you in any way we can. We invite you to contact NUMSS and ask us any questions you may have. All Osteopathic Clinical Rehabilitation classes are online & in English. The lectures are available on-demand online through internet or they may be watched on a TV screen by using a portable hard drive that could be shipped to students. Campus attendance is not required for the PhD (OCR) program and students from every corner of the world are eligible to apply and study at the comfort of their homes. However students who wish to practice practical techniques under supervision of a clinician have the choice of attending the optional week long practical techniques review at Madrid, Spain once per semester. The practical lab is not part of the PhD (OCR) program and students can graduate without attending the lab. Attendance is not mandatory.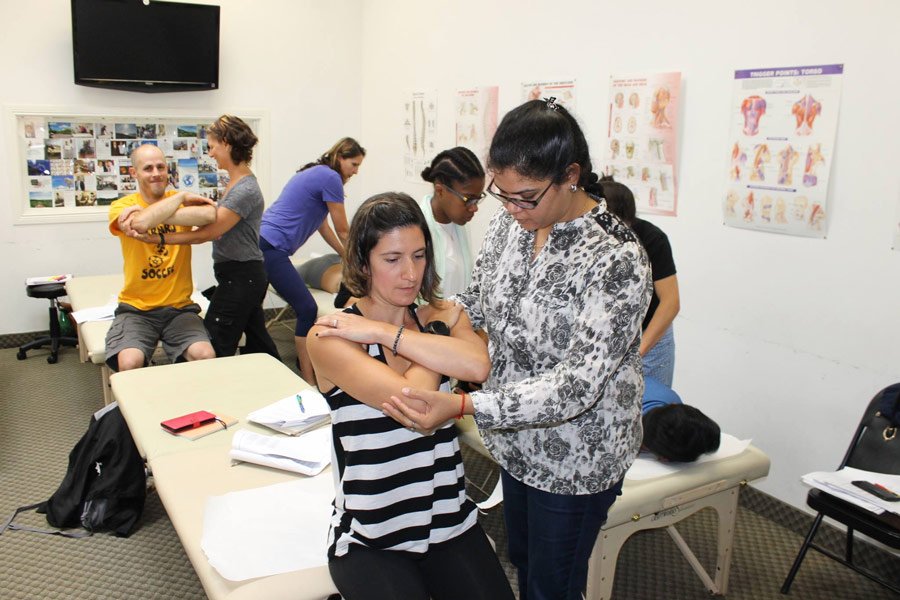 Why Study Osteopathic Clinical Rehabilitation?
This doctoral program produces osteopaths who have acquired advanced clinical knowledge from careful observation and deduction; learned to test these deductions by experimentation and questioning; and applied these skills and knowledge to the practice and teaching of European style osteopathy.
This program emphasizes academics, teaching, research, publication, and advanced clinical training and experience. The program develops osteopathic clinicians, researchers, and scholars capable of participating in a multidisciplinary environment.
Graduates are eligible to apply to the Ontario College of Osteopathic Rehabilitation Science (www.ontarioosteopathyboard.org) for Fellowship status. Upon admittance to the college, graduate are permitted to use FOCORS designation (Fellow of the Ontario College of Osteopathic Rehabilitation Sciences.)
Why Choose to Study Osteopathic Clinical Rehabilitation at NUMSS?
Because National University of Medical Sciences offers the most affordable online on-demand PhD program in Osteopathic Clinical Rehabilitation. This program is ideal for the working health professionals as they will have the flexibility to study at the time they wish without leaving home. As there is no need to attend a classroom, they can watch the lectures at the comfort of their homes. Students from anywhere in the world can earn a PhD in Osteopathic Clinical Rehabilitation without spending a large sum on the costs associated with daily travel. NUMSS PhD program tuition is kept low to make the program affordable to all students.
The prerequisite to enter the Doctor of Philosophy (PhD) program in Osteopathic Clinical Rehabilitation is having a Master's degree in health-related field. This PhD program cannot be taken as a dual degree program.
Curriculum for the Doctor of Philosophy (PhD) in Osteopathic Clinical Rehabilitation (2 year FT, 2560 hours total 640 hours per semester)
| 1st year (1st semester) | 1st year (2nd semester) | 2nd year (1st semester) | 2nd year (2nd semester) |
| --- | --- | --- | --- |
| FR601 Fundamentals of Osteopathic Clinical Rehabilitation | DS602 Diagnosis & Symptomology | OP701 Occupational Rehabilitation | SR702 Skeletal Radiology |
| RS601 Osteopathic Rehabilitation Sciences | OA602 Osteopathic Assessment | OC701 Osteopathic Clinical Rehabilitation III | CR702 Cardiovascular Rehabilitation |
| OC601 Osteopathic Clinical Rehabilitation I | OC602 Osteopathic Clinical Rehabilitation II | PR701 Pediatric Rehabilitation | OC702 Osteopathic Clinical Rehabilitation IV |
| NW601 Nutrition in Health & wellness | OR602 Orthopaedic Rehabilitation | GR701 Geriatric Rehabilitation | CA702 Diagnostic Imaging of Chest & Abdomen |
| EP601 Exercise Physiology & Pathophysiology | NR602 Neurological Rehabilitation | PU701 Pulmonary Rehabilitation | TH702 Thesis & Research project |