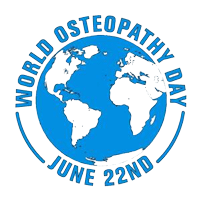 An Overview of NUMSS Admissions to Bachelor of Science in Osteopathy (BSc (Ost)) Program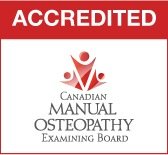 Thank you for your interest in the online on-demand Bachelor of Science in Osteopathy – BSc (Ost) degree program of National University of Medical Sciences (Spain). Our Admissions department is eager to help you in any way we can. We invite you to contact NUMSS (admissions@numss.com) and ask us any questions you may have. All osteopathy classes are offered online in English language. The video lectures are available on-demand online through internet or they may be watched on a TV screen by using a portable hard drive that could be shipped to students. Students from every corner of the world are eligible to apply and study at the comfort of their homes. However students who wish to practice osteopathic techniques under supervision of an osteopath have the choice of attending an optional week long practical techniques review at Panama, twice per year. The practical lab is not part of the program and students can graduate without attending the lab. Attendance is not mandatory.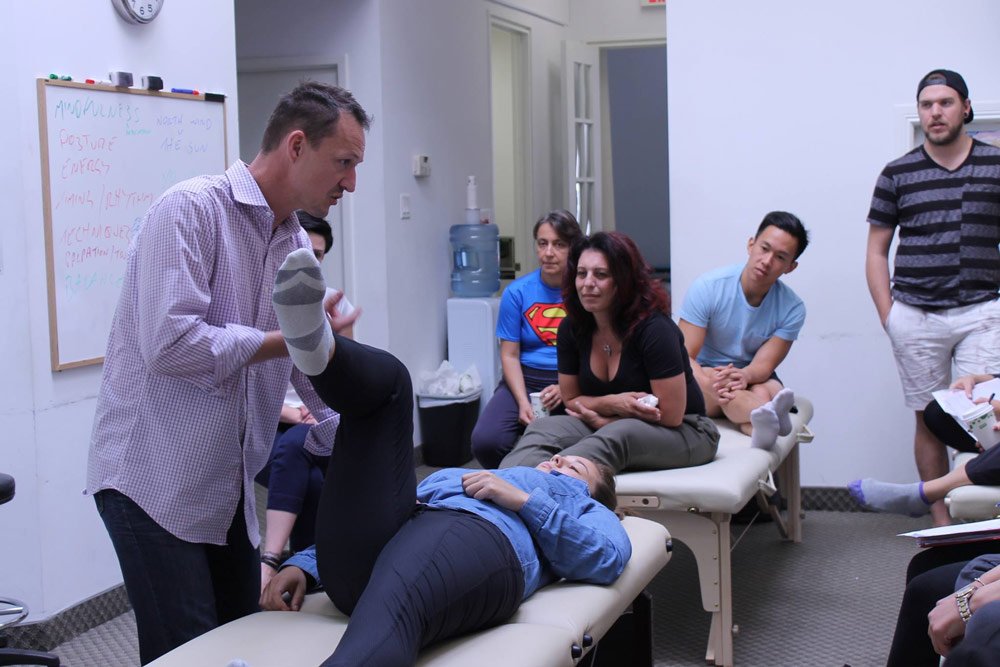 You require a high school (grade 12) or equivalent diploma to enter the Bachelor of Science in Osteopathy degree program offered by NUMSS.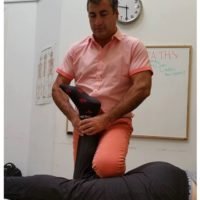 Curriculums for the Bachelor of Science Degree in Osteopathy (BSc (Ost))
There are 3 different curriculums for the BSc program:
BACHELOR OF SCIENCE IN OSTEOPATHY BSc (Ost)
Category 1 (3 years – 3360 hours total – 560 hours per semester)
1st Year (1st semester)
1st Year (2nd semester)
2nd Year (3rd semester)
2nd Year (4th semester)
3rd Year (5th semester)
3rd Year (6th semester)
HP 101   Human Physiology
CB 102  Clinical Biomechanics
MM 201  Medical Microbiology
DS 202  Diagnosis & Symptomology
NE 302  Neurology
OP 302   Ethics and Clinical Management
HA 101  Human Anatomy
NA 102  Clinical Nutrition
PA 201  Pathology
OR 301  Orthopedic Examination
OT 302  Strain/Counter Strain Technique
OT 402  Manual Mechano Therapy
OM 101  Theory, Philosophy and Methods
OT 103  Soft Tissue Therapy
IM 201   Immunology
ND 202  Neurodiagnosis
OT 401  Balanced Ligamentous Technique
SI 401  Sports Injuries
OT 101  Diagnosis and Joint Mobilization
OT 104  Visceral Manipulation
OT 201  Cranial-SacralOsteopathy
OT 203  Still Technique
OS 301  Business Management
TE 102  Therapeutic Exercises
OT 102  Muscle Energy Techniques
OT 204  Somatic Release
OT 303  Advanced Cranial Osteopathy
OT 301  Facilitated Positional Release Technique
TH 402  THESIS and Research Project
OT 202
Spinal Manipulation
PL 101
Optional Class: Practical Training Weeks (Techniques Review) Practical classes are held in Panama, twice per year
PL 101
Optional Class: Practical Training Weeks (Techniques Review) Practical classes are held in Panama, twice per year
PL 101
Optional Class: Practical Training Weeks (Techniques Review) Practical classes are held in Panama, twice per year
PL 101
Optional Class: Practical Training Weeks (Techniques Review) Practical classes are held in Panama, twice per year
PL 101
Optional Class: Practical Training Weeks (Techniques Review) Practical classes are held in Panama, twice per year
PL 101
Optional Class: Practical Training Weeks (Techniques Review) Practical classes are held in Panama, twice per year
Curriculum for category 2 students with previous health education (1 year – 1568 hours total – 784 hours per semester)
| 1st Year (1st semester) | 1st Year (2nd semester) |
| --- | --- |
| OT 101   Diagnosis and Joint Mobilization | OT 104   Visceral Manipulation |
| OT 102   Muscle Energy Techniques | OT 204   Somatic Release |
| OT 301   Facilitated Positional Release Technique | OT 201   Cranial-Sacral Osteopathy |
| OT 302   Strain/Counter Strain Technique | OT 303   Advanced Cranial Osteopathy |
| OT 402   Manual Mechano Therapy | OR 301   Orthopedic Examination |
| OP 302   Ethics and Clinical Management | CB 102   Clinical Biomechanics |
| CN 102   Clinical Nutrition | OC 301   Business Management |
| DS 202   Diagnosis and Symptomology | ND 202   Neuro DiagnosisX |
| NE 302   Neurology | OT 202   Spinal Manipulation |
| OT 103   Soft Tissue Therapy | OT 401   Balanced Ligamentous Technique |
| OM 101   Theory, Philosophy and Methods | OT 203   Still Technique |
| | TH 402   THESIS and Research Project |
| PL 101 Optional Class: Practical Training Weeks (Techniques Review) at Panama, twice per year | PL 101   Optional Class: Practical Training Weeks (Techniques Review) at Panama, twice per year |
Curriculum for category 3 students who have a doctoral degree (784 hours total) 1 semester
1 Semester
OT 101   Diagnosis and Joint Mobilization
OT 102   Muscle Energy Techniques
OT 202   Spinal Manipulation
OT 103   Soft Tissue Therapy
OT 104   Visceral Manipulation
OT 204   Somatic Release
OM 101   Theory, Philosophy and Methods
OT 301   Facilitated Positional Release Technique
OT 302   Strain/Counter Strain Technique
OT 402   Manual Mechano Therapy
OT 203   Still Technique
OT 201   Cranial-Sacral Osteopathy
OT 303   Advanced Cranial Osteopathy
OC 301   Business Management
CN 102   Clinical Nutrition
TH 402   THESIS and Research Project
PL 101         Optional Class: Practical Training Weeks (Techniques Review)at Panama, twice per year