An Overview of NUMSS Admissions to Master of Business Administration Program
Thank you for your interest in the accredited, 100% online Master of Business Administration in Health Care (MBA) program of National University of Medical Sciences. All MBA classes are pre-recorded English language video lectures available online at our video portal with accompanying course notes. The lectures may be watched on a TV screen by using a portable hard drive that could be shipped to our MBA students. Campus attendance is not required for the MBA program and students from every corner of the world are eligible to apply and study at the comfort of their homes.
Our MBA degree is evaluated and approved in the United States of America by the California University Foreign Credential Evaluation (FCE) and the Validation Corp. In Spain our MBA degree is legalized by the Spain Ministry of Justice & Spain Ministry of External Affairs. Our MBA alumni can apply for membership to many MBA associations including the Association of MBAs in Canada.
The tuition paid for this program is an eligible business expense and 100% tax deductible in most countries as National University of Medical Sciences is an accepted foreign university by the tax authorities of most countries, including the IRS in the United States and CRA in Canada.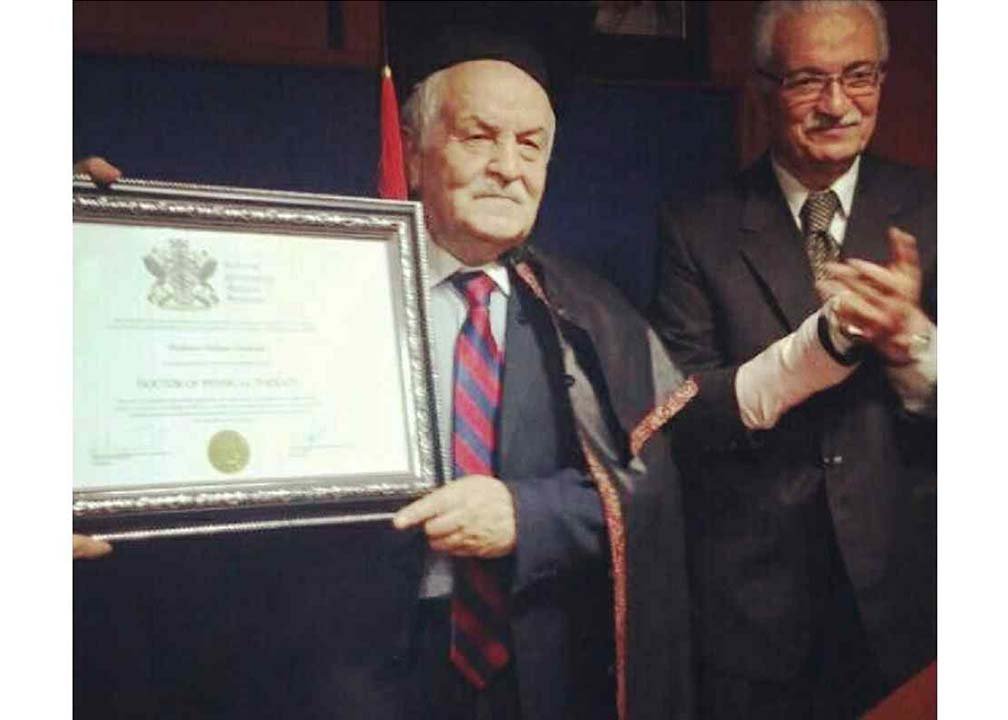 Do you want more new patients?
Do you want more subsequent visits?
Do you want to increase your income?
Do you want to stand out from your competitors?
Do you want to manage your clinical practice efficiently?
Do you want to be the master of your business?
Do you want to become financially successful?
If yes, then our MBA degree is for you.
To be successful you must be good at business. There is no other way.
The Master of Business Administration (MBA) in Health Care offered by National University of Medical Sciences is a highly specialized program designed specifically for health professionals such as osteopaths, chiropractors, physiotherapists, massage therapists, naprapaths, naturopaths, medical doctors & dentists who desire to achieve success.
This MBA in Health Care is designed to prepare ethical and socially responsible health professionals to assume management and leadership positions in the changing health service system. Health practitioners learn a variety of marketing, management, financial and accounting subjects geared specifically toward delivery of health care in businesses operating as osteopathy, chiropractic, physiotherapy, massage therapy, naturopathy, naprapathy, medical or dental offices. This program is ideal for osteopaths, chiropractors, medical doctors, massage therapists, podiatrists, dentists, optometrists, naprapaths, naturopaths, occupational therapists, physiotherapists & managers of clinics & health spas. It enables these professionals to manage their private practices efficiently, become more organized, increase the number of new patients they see, have more subsequent visits from current patients and as a result increase their net income exponentially.
Why Choose to Study MBA at NUMSS(Spain)?
This is a unique MBA program like no other in the world. It is designed specifically for health practitioners who own a private health clinic. You learn firsthand from experts in business unique, revolutionary, innovative, practical, and creative marketing techniques that can be easily implemented in your practice the next day to ensure your clinic becomes a success story. Additionally you learn about tax strategies, asset protection, accounting, investment and business management. A survey of MBA alumni showed all increased income after completing this MBA degree.
Our MBA program includes the 250 business management lectures of registered manual osteopath & certified naprapath, Dr. Shawn Pourgol, MBA, DC, DO, DN, PhD. These lectures offered to our osteopathy students are one reason why with annual income of $150,000 they make $60,000 per year more than other manual osteopaths. In these lectures Dr. Pourgol teaches students all he knows about business.
Dr. Pourgol is founder of National University of Medical Sciences (Spain, USA, Panama), National Academy of Osteopathy (Canada), Seville University of Health & Medicine (Spain), California Health University (Los Angeles), Pourgol Osteopathy Chronic Pain Hospital (Panama), Pourgol Osteopathy Chronic Pain Research Center (Spain), Coalition for Regulation of Manual Osteopathy in Ontario, Canadian Union of Osteopathic Manual Practitioners, Panama Association of Osteopathy, World Osteopathy Day and Osteopathy Chronic Pain Clinics of Canada that currently operates over 378 chronic pain clinics in 34 countries.
The prerequisite to enter the MBA program is having a bachelor's degree. The bachelor's degree could be in any field including science, art, business, & engineering. If you do not possess a bachelor's degree you may enrol in the Bachelor of Science in osteopathy degree offered by National University of Medical Sciences. The MBA program can be taken concurrently with the Bachelor of Science in Osteopathy and or the Doctor of Osteopathy degree programs. Health professionals such as chiropractors, physicians, physiotherapists & dentists (category 3 students) may enrol in the dual or three degree programs and complete them all in 2 semesters (1 year).
Curriculum for the Master of Business Administration in Health Care (1 year FT, 1120 hours total 560 hours per semester)
1st Year (1 Semester)
1st Year (2 Semester)
OP 302 Clinical Principles,Practice,Ethics and Jurisprudence
PS 102 Art of Public Speaking
CW 101 How Conversation Works
EC 102 Thinking like Economics
CM 101 Art of Conflict Management
UI 102 Understaning Investments
FM 101 Accounting and Financial Management
FE 102 Investments and Insurances
MB 101 Money and Banking
OC 301 Clinical Management and Quickbooks
TH 402 Research Project and Thesis
National University of Medical Sciences is accredited as an privately owned online university by the European Agency for Higher Education and Accreditation and International Association for Quality Assurance in Higher Education and a number of other agencies such as UCOMPE and CMOE. Our MBA degree is an accredited degree, evaluated and approved by the California University FCE & Validation Corp and legalized by Spain Ministry of Justice 7 Spain Ministry of External Affairs. Alumni can join a number of MBA associations around the world including the Association of MBAs in Canada.