An Overview of NUMSS Admissions to Master of Science in Athletic Therapy MSc (AT) Program
Thank you for your interest in the Master of Science in Athletic Therapy degree- MSc (AT) program of National University of Medical Sciences (Spain). This program is available 100% online worldwide. Our Admissions department is eager to help you in any way we can. We invite you to contact NUMSS (admissions@numss.com) and ask us any questions you may have. All athletic therapy classes are online & in English. The video lectures are available on-demand online through internet or they may be watched on a TV screen by using a portable hard drive that could be shipped to students. Students from every corner of the world are eligible to apply and study at the comfort of their homes. However students who wish to practice practical techniques under supervision of a clinician have the choice of attending the optional week long practical techniques review at Panama, twice per year. The practical lab is not part of the MSc (AT) program and students can graduate without attending the lab. Students from most other countries are eligible to use the tuition as a business expense to reduce their annual business income tax.
Why Choose Athletic Therapy?
What many people think of as Sports Medicine is actually Athletic Therapy. The Athletic Therapists works with physicians and other medical personnel, employers, patients, parents, guardians, and athletic personnel in the development and coordination of efficient and responsive health care delivery systems. Athletic Therapists are integral members of the health care team in secondary schools, colleges and universities, professional sports teams, sports medicine clinics, MVA rehabilitation clinics, WSIB clinics, assessment centers, gyms, health clubs, corporate /industrial, and other health care settings. Athletic Therapists may also open their own health clinics or health clubs. There is no unemployment in this health profession as everyone finds employment or opens his/her own clinic. The average annual income depends on jurisdiction but generally ranges from $41,000 to $78,000. The demand for Athletic Therapists are increasing at an exponential rate.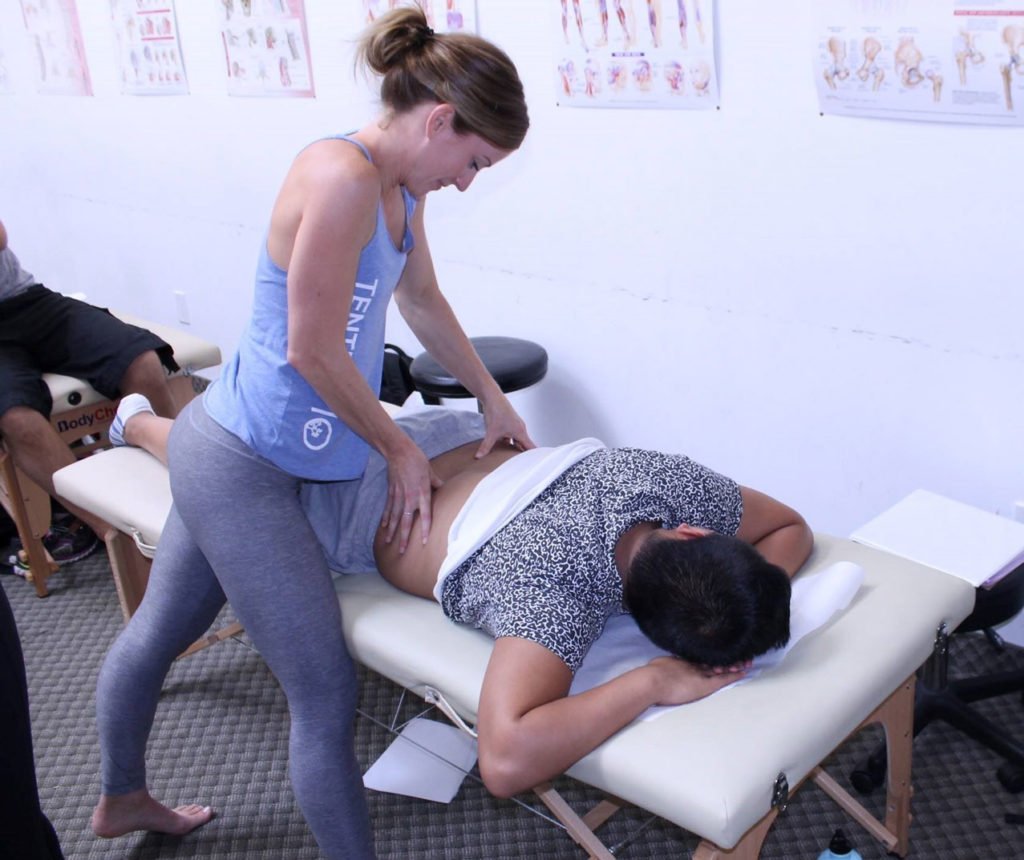 Why Choose to Study Athletic Therapy at NUMSS?
Because National University of Medical Sciences offers the only online on-demand affordable Master of Science in Athletic Therapy program. This program is ideal for the working professionals as they will have the flexibility to study at the time they wish without leaving home. As there is no need to attend a classroom, they can watch the lectures at the comfort of their homes. Students from anywhere in the world can become Athletic Therapists without spending a large sum on the costs associated with daily travel. NUMSS athletic therapy program tuition is kept low to make the program affordable to all students.
The prerequisite to enter the Master of Science in Athletic Therapy MSc (AT) program is having a bachelor's degree. If you do not possess a bachelor's degree you may enroll in the Bachelor of Science in osteopathy degree offered by National University of Medical Sciences. The MSc (AT) program can be taken concurrently with the Bachelor of Science in Osteopathy BSc (Ost) or the other programs offered by NUMSS.
Curriculum for the Master of Science in Athletic Therapy for all category 1, 2 and 3 students (1 year FT, 1280 hours total – 640 hours per semester)
| 1st Year (1st semester) | 1st Year (2nd semester) |
| --- | --- |
| AT 301 Athletic Therapy Techniques I | AT 302 Athletic Therapy Techniques II |
| AS 301  Athletic Therapy Skills I | AS 302  Athletic Therapy Skills II |
| PA 301   Physical Assessment | PM 302   Physiotherapy Modalities |
| TE 301   Therapeutic Exercises | SI 302   Sport Injuries |
| FA 301  Fitness Assessments & Training | OT 302   Taping Techniques |
| CB 301   Clinical Biomechanics | CM 302  Clinical Management in Athletic Therapy |
| CN 301   Clinical Nutrition | PL 101   Optional Class: Practical Lab(Techniques review ,1 week FT, in Panama) |
| PL 101  Optional Class: Practical  Lab (Techniques review ,1 week FT, in Spain, USA or Panama) | |