National University of Medical Sciences (NUMSS) aims to provide high quality yet affordable education to everyone. Instead of having a large lump sum tuition we have lowered the mandatory tuition and made the rest of the fees optional.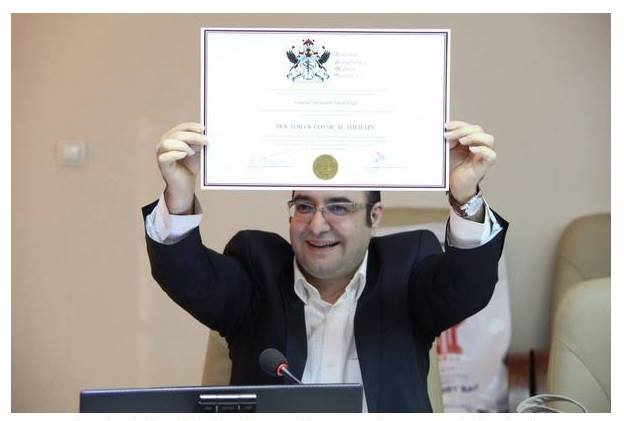 Mandatory Fees (all fees are in Euro)
Application Fee: €250
Tuition: €2750 per semester for each online degree program.
Portable External Hard Drive: €420 per semester. The hard drive contains all the lectures for each semester of a degree program. It permits you to watch the lectures on TV anywhere at any time without the need to be connected to the internet. It is highly recommended. It makes studying a lot easier and allows you to keep a copy of the lectures as a reference for future use. The fee includes shipping & handling.
Practical Week Long campus based Classes for all degrees: €1050 per class (one per semester). The in- campus classes are held for one week per semester after the end of each semester in Madrid (Spain). Students get a chance to practice their techniques on other students under the supervision of a clinician. Advanced registration is required as space is limited.
Books: €105 to €420 per semester. To lower the costs students are encouraged to buy second hand books or to borrow them from libraries. All books recommended by NUMSS can be purchased online at www.amazon.com.
Degree Certificate: €280 per degree. The fee includes the cost of shipping & handling. Degree certificates are suitable for framing.
Official Transcript: €80.
Exam Fee: none. Exam fees are included in tuition
To apply for any of the single or combined online on-demand degree programs of National University of Medical Sciences please complete the application form and mail it with the required documents to NUMSS along with the non-refundable application processing fee of €250 (Euro).
You may pay the application fee and the tuition by using your credit card (visa, Master Card, American Express). Alternatively you may pay by a personal cheque, business cheque, certified cheque, or money order. You can also open a free account with PayPal and send the payment to admissions@numss.com. Or you can send the payment through debit e-Transfer if your bank offers this service. If instead you prefer to direct deposit the payment to NUMSS bank account please contact us for the bank account information. Please do not mail cash as it is not accepted.
We will acknowledge the receipt of your application within one week of receiving it.
Application Fee
To pay for the application fee please click the pay now button.
Deposit 500 EURO
To deposit 500 EURO please click the pay now button
Tuition for NUMSS single Degree Programs
To pay your tuition (one semester or full tuition) for any of the NUMSS (Spain) single degree programs please click the pay now button.
Tuition for any of the combined dual degree programs
To pay your tuition for any of the combined dual degree programs click on the pay now button.
Tuition for NUMSS Continuing Education Seminars
To pay for any of the postgraduate continuing education seminars offered by NUMSS, please click the pay now button.
Optional Items
There are fees associated with other items available to NUMSS (Spain) students such as the portable external hard drive, practical on-site technique labs in Spain or Panama, degree certificates & official transcripts. Please click Pay Now button to access the payment system.
Pay Any Amount
After clicking "Pay Now", enter the amount you wish to pay on the next page. Sign into PayPal or choose to pay with credit or debit card. Write your name in the additional info box.